! coded by #MichelleMessina all rights reserved.>
Michelle Messina
BULLETIN
Community Environment Day
Deputy Mayor of Toronto, Michael Thompson MP
&
Michelle Messina, Community Board of Director in attendance.
Michelle help implement the 1st
Recycling initiative - 3R program in GTA condos
City of Toronto reduce waste management.
The start of the blue bin.
We've come a long way baby! Go Green!
All aboard, The Captian is in the boat!
Congrats Michelle on an 88% exam mark - Canada PCOC
Transport Canada
Film in Quebec - Michelle's next short film
Ontario lifts mask mandate and reintigrates
unvaccinated persons back into society
March 26, 2022
Post - Covid19 Pandemic - measures
Happy New Year 2022 -
official lunar will be Feb 1, 2022
Fierce days ahead!
During the Pandemic
Michelle Studies Copyright Law
Music Copyright Law
In The renowned - Music Business Program
with a 4.0 Average top of her class
Music to my ears
Feb 12, 2021 Year of the Ox - Tough Year!
Live has sponsored Michelle Messina's company
Product available for sale - Jan 24, 2021
Live's head office in Guelph, see we're brewing together!
Happy New Year 2021
Media Interviewed Nov 10, 2020 pt1
Dec 10. 2020 pt. 2 airs
Click on paperclip for news articles and press in header.
Fall in Style - Stepping into Power!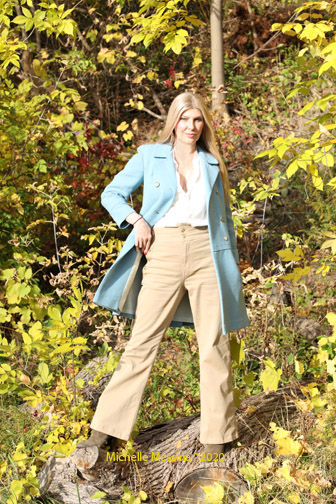 Find Michelle on Discogs as Filqueen - sold 1st LP - Ltd Edition
Chat everything about music
In 2010 Michelle Messina designed a dress to match a cute pair of shoes
10 years later wearing Fendi Italy she hired the same photographer to mark 2020 in style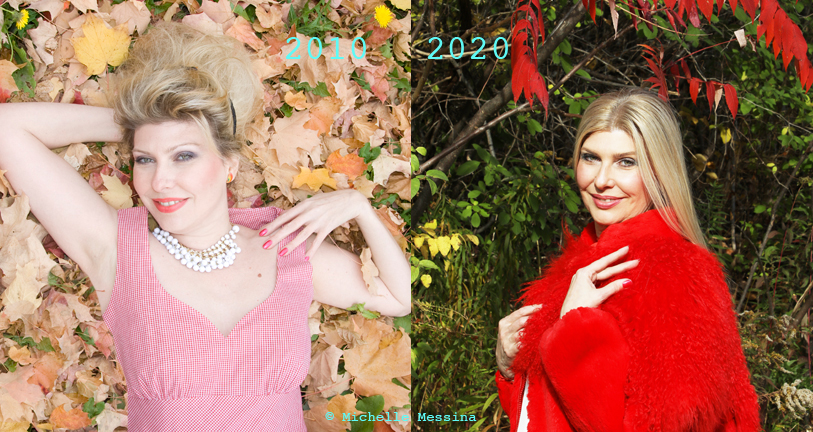 Stepping out into the world again!
Bagging Success!
Michelle Messina prepares to provide her patented inventon in select establishments
for phase three of Covid-19 re-opening public spaces and establishments in Ontario
with Kango Inc
helping the gereral public to practive Health and Safety with a wetnap
via a pocket on a food container, for use before and after eating, to avoid the spread of germs and viruses.
History of Michelle's development
Life has changed as we know it.
Covid19
the world has hault still
Toronto is locked down!
March 2020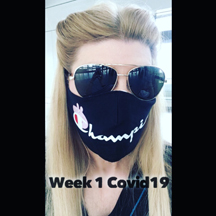 Airport - YYZ
Jan 27 - Feb 2020
The Architect of the London Gallery
composed this photo ft. Michelle Messina
John Nicholson winner of the Heritage award of London
Loncoln McCardle winner at Heritage Awards London
March 5, 2020
Learing about our city and how it affects our environment
Michelle is an Ambassador for Recycling in the City of Toronto - 3R Program
80 degrees of heat!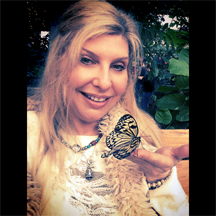 Butterfly Conservatory of Cambridge
Transformation
Feb 28, 2020
My Peace of mind and safety in the workplace comes first!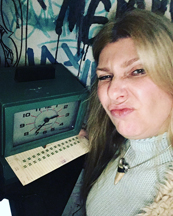 Bye Bye Punch Card
Connecting with Nature
Arizona - 2020
Happy New Year 2020
Westjet - New Year's - Toronto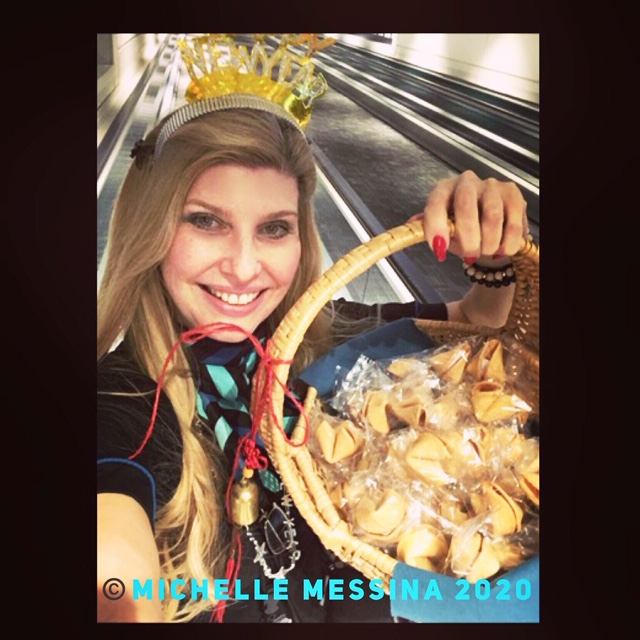 Michelle Messina secured GoJava Sponsor for 1 week free coffee 24/7 to all
staff and custom forutne cookies: #LoveWhereYoureGoing
Calgary - Westjet Head office Christmas Party Wow!
Sponsored by Boeing!
Sept 25
Westjet - Employee Appreciation Event
Michelle Messina managed 5 sponsors and 11 volunteers
With donations from her company Kango Naturals for use to pamper staff by estiticians
without advertising the brand or company disclosed in this website only.
WestJet Video - Speaker Michelle Messina
Motivation video for Westjet upon management asking Michelle to join the Culture Committee
Dr Draw - Violinist - Concert
Michelle and Eugene have a long history competing a few videos, including his Danforth Hall Christmas Tour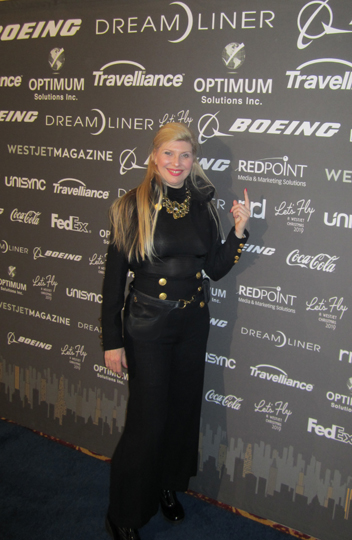 Westjet - Toronto Christmas Party
Gala Event - Toronto - Sept 20, 2020
Boston - Oct 2020
Calgary - Westjet Executive Meeting Sept 2020
Kelowna BC - Westjet Executive Meeting - Sept 2020
Los Angeles - Dining - Aug 2019
Life has taken an interesting turn,
whereby history repeats itself to either
settle or to explore where ones destiny or darma is needed.
Michelle has reconnected with her love for Travel
Onex purchases Westjet - 5 Billion Dollars - Largest Aviation deal in history #O
nex
As usual, the experience will be graced full on with passion!
April 2019 - Dec 2019
TIFF Toronto - Limited time too busy sorry Film world catch ya next year - 2019 ;-(
Arizona January 2019
From this Pictures right into Arizona she went.
Thinking about my next flm Michelle says!
Worked the RV Show - Fun!
Happy New Year 2019
New Chapter
Arizona 2019
Halloween - New Orleans 2018
Insectarium & Butterfly Garden Museum - New Orleans
Hygiene Conference - New Orleans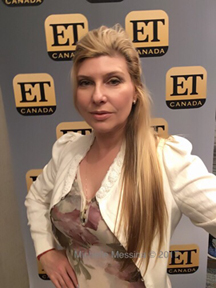 TIFF
Michelle Mesina #MichelleToronto
Los Angeles - Sept 2018
Doug Ford - Premier of Ontario - June 8, 2018
Queen Park Celebration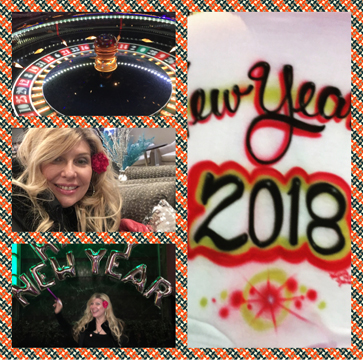 Happy New Year of the Dog
Big Distribution Deal for Libre Tea and Pusateri's Fine Foods
Libre Tea - Chai Recipe
Michelle Messina - Libre Tea Glasses in Pink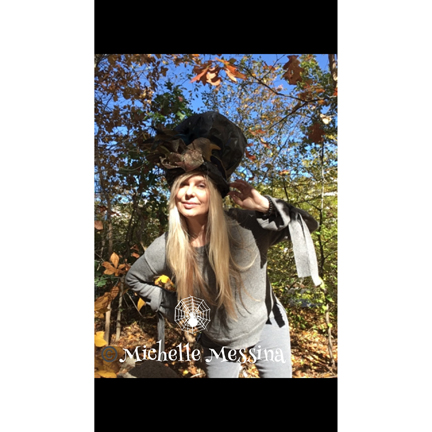 Halloween - Salem USA 2017
High End Fashion
Invictus Games - Prince Harry - Toronto - Sept 23-30, 2017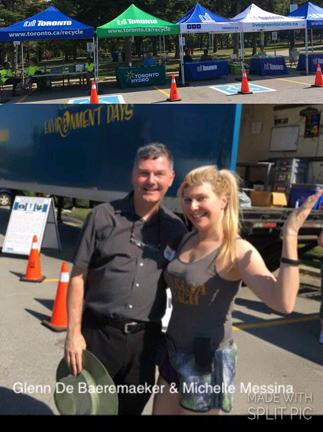 Michelle 3R Ambassador of Recycling for Toronto at
Scarborough Green Day with MP Glenn DeBaeremaeker
Happy New Year 2017
Year of the Rooster
Fine Dining at Auberge Du Pommier
Celebration at Toronto Tea Show
BuskerFest to support Epilepsy Toronto
Was a Big Success at Woodbine Park
CNE was Also super fantastic with:
The Original band: Electric Light Orchestra performed! ELO
Best Tribute: KISS
****
Michelle Messina's 1st Film was 3 minutes long, and
it pulled some weight!
This time, it just got shorter!
TIFF & Instagram Shorts...1 min
Check it out!
Click image and Play T Dot
Scott Weiland of Stone Temple Pilots Memorial Concert
Talented Arron Reed Sings, with Carmine on Drums
There is nothing better when there is chemesitry & the singer brings it!
A real Pleasure! February 19, 2016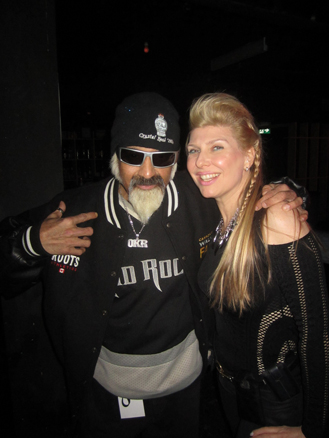 The Orginal Kid Rock was in the House!
Pleased to be Floor Director for the 1st Live feed from the USA coverage
for Lacrosse: TorontoRock vs. BuffaloBandits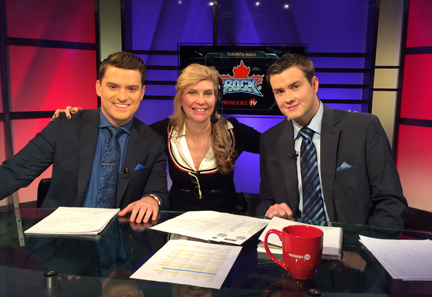 Michelle Messina
with host: Pat & Ian @Pgreggy & @Poduff
January, 23 & 24 th, 2016
Wow, check this out!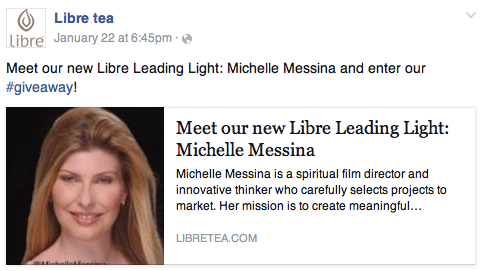 Pocket Pictures
Libre Life Video
...........................................................................................
Libre Life Campaign videos: created, directed and hosted by Michelle Messina
includes: User Video, Conference Product video, and sales video
This video is a full video encorporating all 3 videos in one.
Enjoy a Libre Life Today
Libre Tea Glasses buy online direct
Wrapping up Libre Tea Article published on January 22, 2016
Happy Calendar New Year 2016
Lunar New Year is February 8, 2016
This year was the first year I did not work on New Year's Eve
& didn't celebrate because all message & invites were on facebook
Friends you can pick up the phone & call
You all have until February 7th to get it right! lol
Merry Christmas
God must be upset with the world, not to produce snow on his son's Birthday!
1st Snowless Christmas I have ever seen!
The world accepted December 25th to be his day that we celebrate Jesus!
It's not Xmas...it's CHRISTmas
PS. Though we love St. Nicholas who the media has called Santa, I am not sure why parents
continue to lie to their children by saying, "if your good Santa will bring you gifts" instead of the true story!
Living Arts Centre
Speaker: Sam Graci
After two hour lecture mentions a few top new Products he Loves:
Libre Tea Glasses with honourable mention to Michelle Messina's video at CHFA,
Kango Natural Soap by Kango Inc.,
Kugel powerballs rolled in Greens+

CHFA
Michelle Messina Present's video to Libre Tea
Industry Coonvention & Awards Gala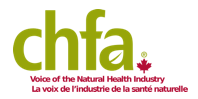 TIFF 2015
Kango Pocket on Cineplex Odeon Popcorn bags inventor: Michelle Messina
for a Special Screening at Varsity VIP Theatre
Special Celebrity Guest: Kiefer Sutherland exclusive interview filmed by: Michelle Messina of Pocket Pictures
Kiefer loved the Bag with Pocket and said it makes for a better Theatre Expereience.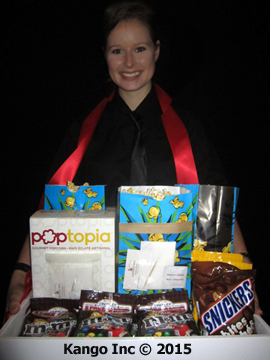 TIFF on!
Michelle Messina scores two business Deals @ TIFF
Her dream of Kango Pocket on Popcorn bags:
for hygeine and conveniences!
"As a Film Director I felt even if my film doesn't make the cut in theatres,
I still always want a presence!"
Yet, I have only submited one "Fruitful Sex" and it was accepted in every Festival
I have 1st AD and it too has been successful with Hangman's Bride winner of Canadian Genie
I have travelled the film theatre curcuit, and I would love to travel spreading good hygiene now
with Kango Bags with pocket holding: a wetnap, napkin, toothpick, price tickets, & surprises treats promos
A major life transformation!
We wrap up the season at DayTime Toronto TV
Stay tuned for next season for exciting guests and talent!
Chin Picnic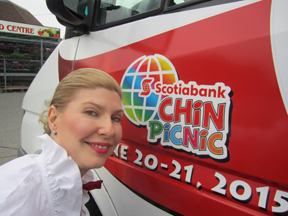 Il bacio sta all'amore come il lampo al tuono. ...Baci Baci Michelle
The kiss is the greatest poem of love
June 20 - 21, 2015
Sail - Food Innovation Awards
Michelle Messina inventor of the Food Container with pocket
Chef Bob Blumer & Michelle Messina Product Marketer at Canadian Pavillion
"Bob Blumer is my favourite American Chef, I love his fresh playful food creations and dining ideas,
I support him by buying his books besides watching him on TV" MM
"Michelle is a budding talent with great ideas, one that even earned a patent, a big contribution to the food industy." Blumer.
I love Caviar - I eat it for breakfast, and actually won
The 2013 Bestbreakfast recipe picture for Kraft Foods
This Caviar is from Italy!
___________________
Promoted to Floor Director at Rogers Communications - DayTime Toronto TV
March 13, 2015
Perfect timing to direct the floor for singer Massari
___________________
DayTime Toronto TV
Karl Wolf interview
Toronto Fashion Week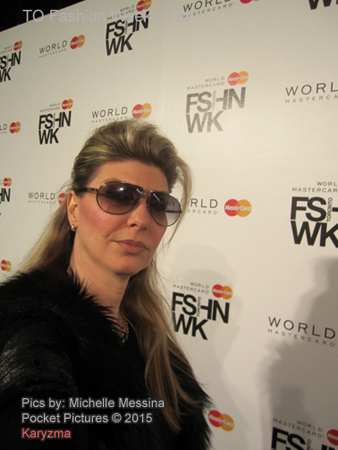 Exclusive Footage for David Dixon's 25th year of Fashion
March 25, 2015
If 2015 isn't all it was meant to be for you
Chinese New Year on Feb. 19, 2015
Merry Christmas
The best weapon is God on your side!
Blessings Merry CHRISTmas!
What better than an Alpaca for Christmas
to find the Star!
Michelle Messina Guest Co-ordinator at DayTime Toronto
2014 InStudio with Michelle Messina
Framing the Scene
Toronto's Biggest Tech Bash! & Awards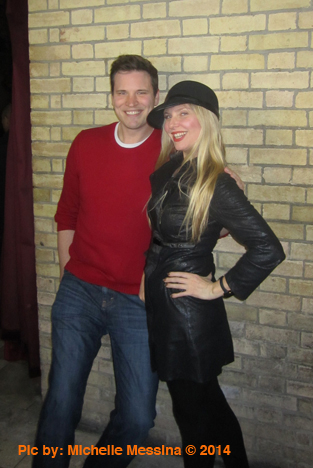 Creator of Video Booth, Matt with Michelle
Click to See My Video _ Tech Party
Virtual Reality Coder, Karlen Chang & Michelle Messina, Multi-media Specialist
Dec. 2, 2014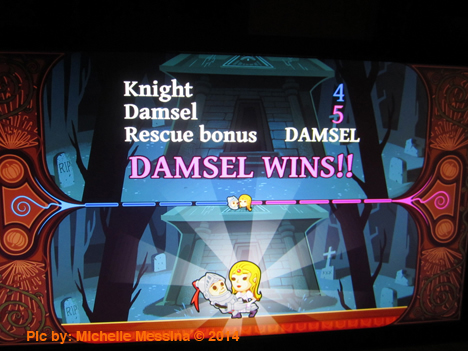 ToTechBash
Events Michelle Messina has covered
Halloween Party - Karen's last Project Sound event:
Tyrone Lindqvist is so cute & talented! What a unique voice...diggin it!
I brought back to Toronto, some Hot Italian Sun!
While I was away I heard it was 5 degrees, I have returned it's 33 & Sunny!
Some highlights of Italy:
Florence The Cathedral - Saint Maria del Fliore "of the flower"
Roman Collosseum
The Vatican
wearing a Giorgio Armani top with attatchable sleaves to wear in the 16th chapel
Fashion forward, fashion appropriate...even for The Vatican.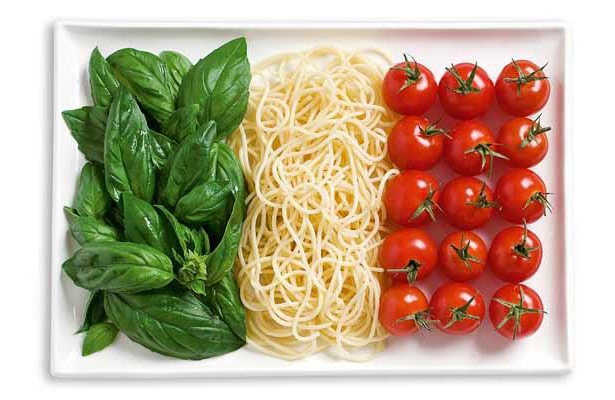 Italy bound
What does an Italian man look like? Feast your eyes on him!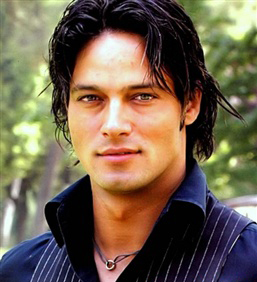 Looking in the Mirror, I see more than beauty, I see a brain that is thinking about the next
Great project. Something with substance, integrity and class. MM
Montréal Fashion Week - Media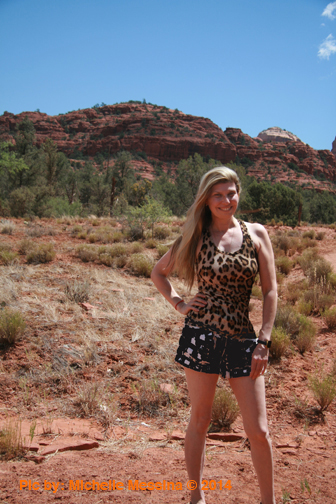 The Power of the Desert!
Arizona June 2014
Casa Loma - Italian Heritage Month
ft. 5 most influencial Italian families
June 1, 2014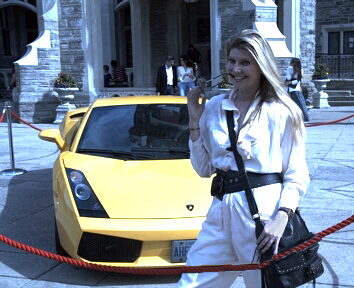 With some of the best new singers on the scene!
For one week!
Rock on!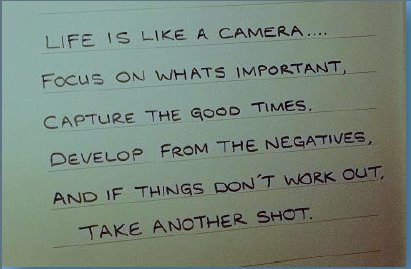 Mysteriuosly Yours - Dinner Theatre
Gem & Stone - April 25, 2014 Toronto
One of A Kind Show - March 26, 2014 CNE - Direct Energy Building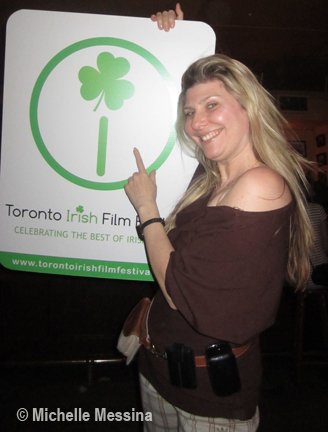 Feb. 28, 2014
After RogersTV interview - Michelle Messina
joins Director Alex Fegan & PR Denis Dwyer, from Ireland
with Promoter Mike Barry from Toronto
At TIFF Lightbox for Opening Gala
"Wonderful film, which could have been a drucken mess, exceeded my expectation with
Irish tradition and how keeping things as they are prevail for success!"mm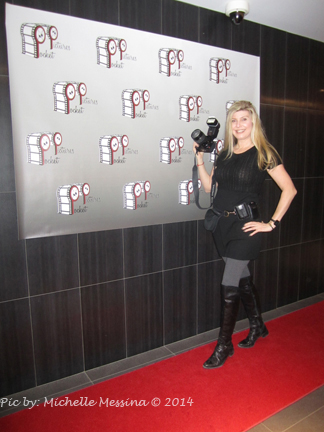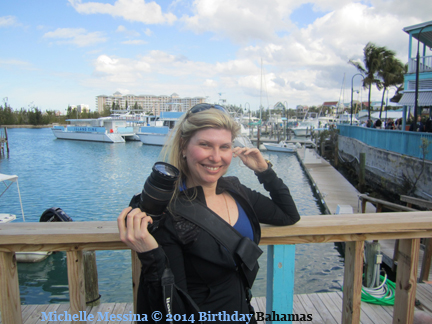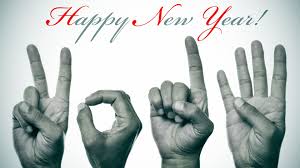 Keep in mind the solar New Year is Jan 31
Happy Holidays & Merry Christmas
St. Patrick Basilica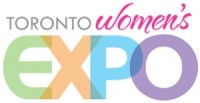 I've finally gone HD...not DSLR...a real production camera!
Hope you all can afford me now! hehehe!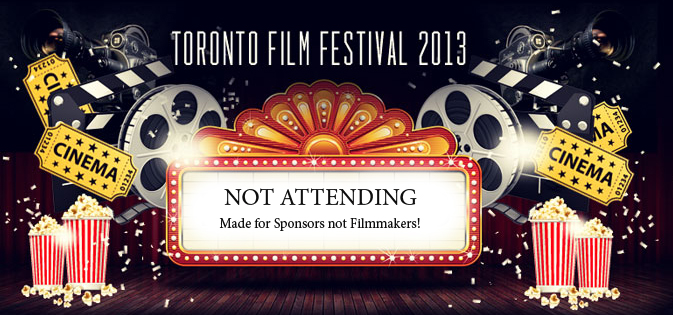 Una Voce per Padre Pio..nel Mondo
Incredible Tribute to saints from Italy with
celebrity singers, and entertainment from Italy & Canada
Personal view: Incredible food, decadent atmophere a pure pleasure!
Thank You God!
Sept. 12, 2013
Filipino Fashion Event
.....Jeff Rustia . Michelle Messina
Fashionista . Photographer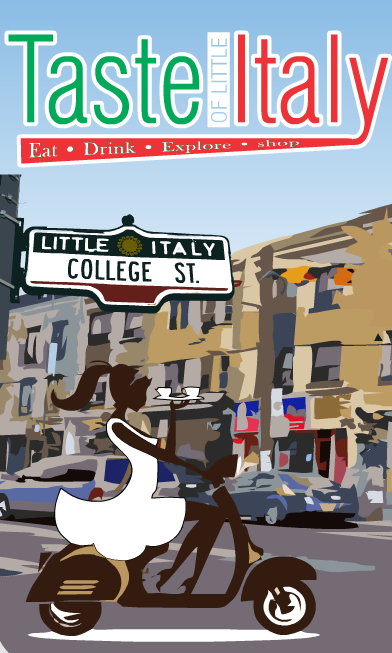 Sometimes you just got to show
how it's done!
Marketer for PGA & BMO exclusive product, this weekend only!
LOVE NOTES
February 14, 2013
A Valentine's Day Concert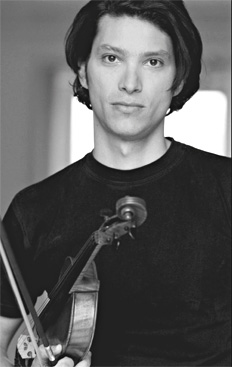 Filmed: Christoph Seybold - From Germany, his Canadian Debut
playing Tchaikovsky Violin Concerto
accompanied by: Toronto Concert Orchestra
Saint Saens - Composer
Kerry Stratton - Conductor
CBC
March 2013
Michelle Messina Winner of
Philadelphia Cream Cheese Contest 2013
Best Recipe & Picture
use of Cream Cheese for breakfast:
Caviar Canapé with Cream Cheese on French Baguette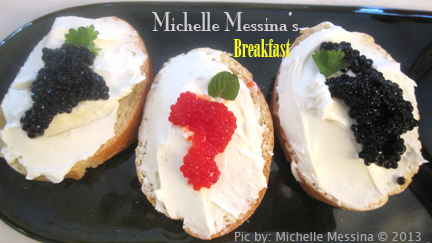 "This is my breakfast" Michelle
Happy New Year
I love this image because it reminds me of film
Etching into film to depths of colour
Keep in mind the Lunar Moon New Year is on Febraury 10th.
New Year 2013
Ending 2012.
Sad after such an amazing experience to our shock the
Toronto School of Art closes due to bancruptsy.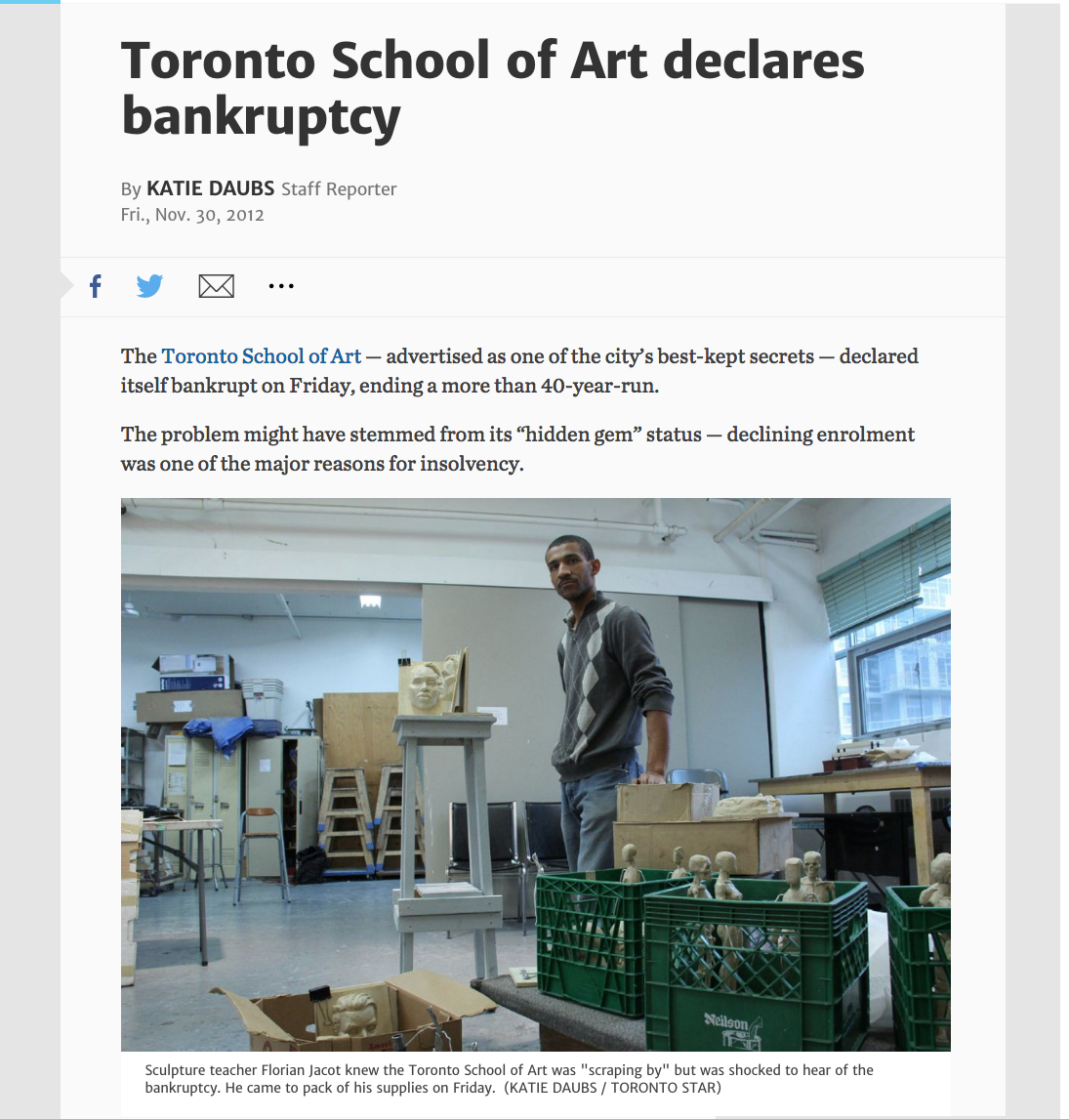 Toronto Celebrates the Apocolyse edition of Nuit Blanche
Michelel Messina Managed a Full House of Nuit Blanche Events at The Toronto School of Art
3 Floors, fully lincensed LCBO, Art instillation, and 5 exhibits.
September 29 7:03pm until dawn - 2012
I am so please to be the New Media Co-ordinator at:
The Toronto School of Art
December 26, 2012 Snowfall Yaaaaaaaaa!
The Key to Peace 1325 Treaty Play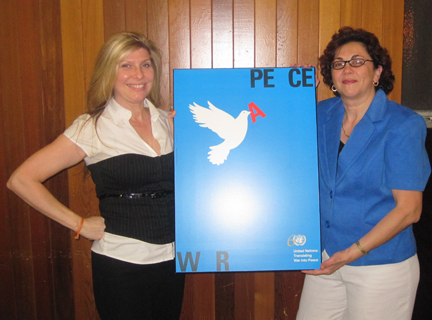 filmed the one act play
The 1325 Key to Peace
by: Shirley Farlinger
CFC
Canadian Film Centre
Annual TIFF BBQ
& TWEET the Future CFC Building Fund
Michelle can be seen on EP Taylor's estate in the CFC Garden
wearing a yellow hard hat for you to TWEET the future - Live
min. $25.00 per TWEET (receive a Charitable Donation Receipt/Tax deductible ;-)
@CFCBuildingFund
Make your mark & contribute to the CFC building fund on Sunday!
September 9, 2012
2011 raised over $200,000 for the CFC's training programs in film

Gentelmen Prefer Blondes!
Working on a comedy script about a woman who desperately wants to be Marylin Monroe
Michelle Messina
ET Canada Party
"Wherez Jeff" Party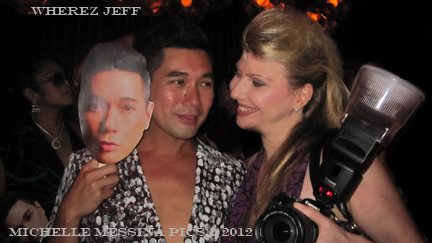 August 16, 2012

June 14, 2012
David Dragoo of Carefree, AZ has taken the early lead at the Sun Rivers Pro Am in Kamloops, BC.
Worldwide Short Film Festival
CFC put a few wonderful events!
A New refined club scene.....World Class!
Holt Renfrew
Spring Collection

CFC Gala
$700 Per Ticket Carlu, Toronto
Feb. 8, 2012
Happy Birthday Aquarius
Looking forward to the age of Aquarius!
Full Moon Chinese New Year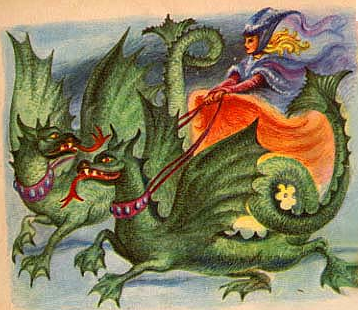 Happy New Year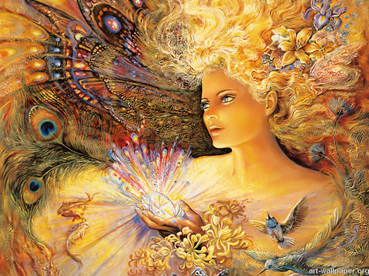 Josephine Wall
Looking forward to a year of soulful creative collaberations!
Indelible - Shot live video
Feb. 4, 2012
Uli Jon Roth
European Guitar Legand
Jan. 29, 2012
Happy Holidays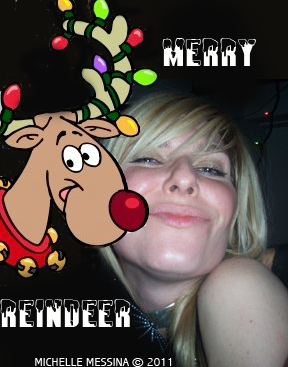 Winter 2011
Under the Big Top for Autism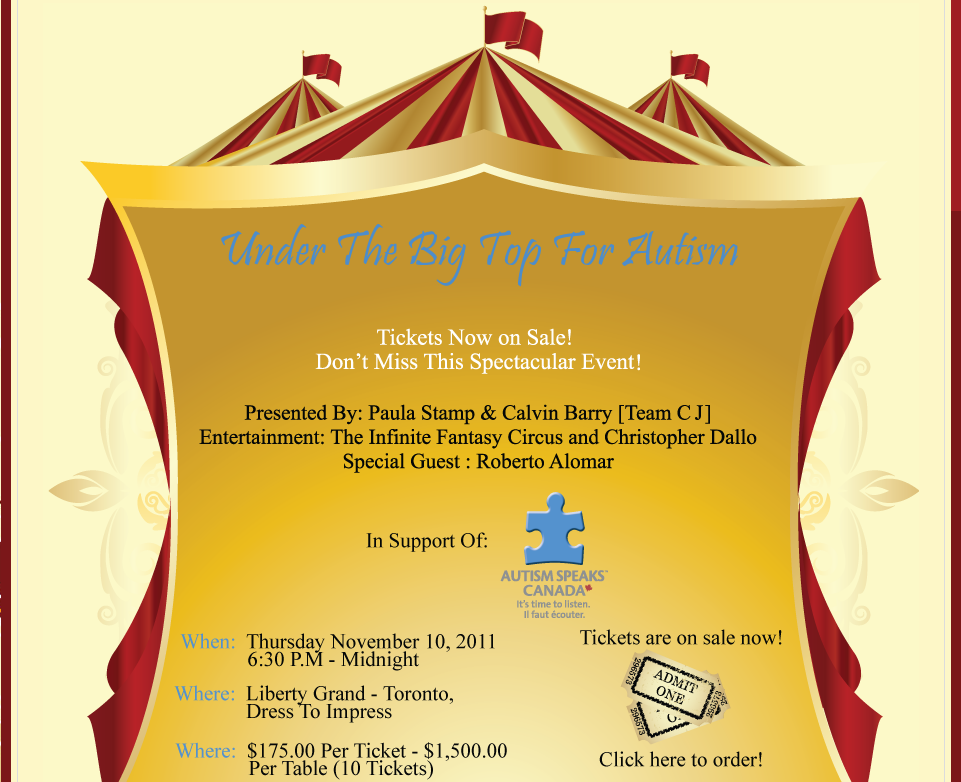 ______________________________________________________________________________
Nov. 10, 2011
Top Funds Raised:
Team Walk
Team MEGA $56,768 Montreal
Team M&M $30,046 Toronto
Team CJ $29,489 Toronto
Team JJ $23,286 Montreal
Saccomaniacs $21,825 BC
Team Carter with Home Restaurants $21,618 BC
Spin Master $21,249 Toronto
Matthew & Michael Stellato $17,975 Toronto
The Balter's $16,912 BC
Team Alexandra $16,527 Montreal
Individuals Top walks raised:
Steve Saccomano $21,825 BC
Deborah Samagalski $11,200 Edmonton
Brian Covernton $9,517 BC
Host: Roberto Alomar
Happy Halloween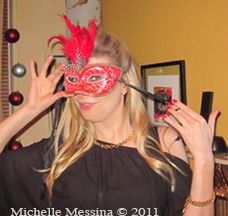 Repo
Sept. 28, 2011
Michelle treat a group of friends to "Repo" the film with live theatrical opera
The L.A. Director was in Toronto to introduce the film
"Outstanding" mm
Oct. 17-21, 2011
Happy Thanksgiving
To all
It is such a pleasurable experience, when we all get along!
Chess the musical
Sept. 24 - Oct 30, 2011
"Chess Rocked Toronto!" Sept. 30 MM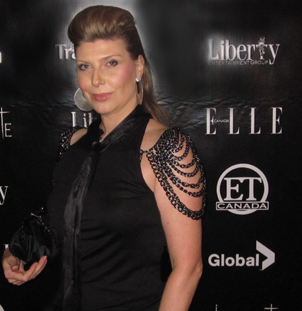 Sept. 8-18, 2011
Toronto
CFC Annual BBQ
Sept. 12, 2011
DJ David Morales from NYC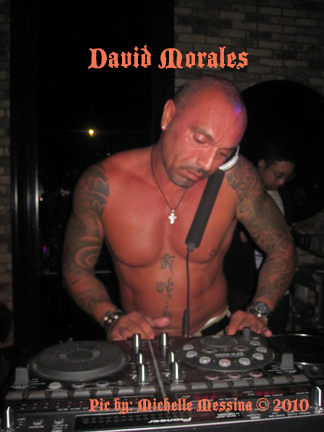 Spinning in the T.
June 3, 2011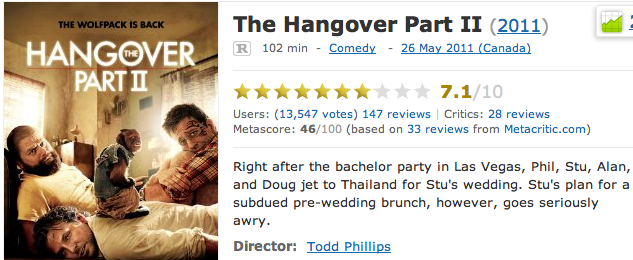 Sold Out Again!
May 18, 2011
Kango Bags served to VIP guests
Hosted by: Brett Wilson
One incredible evening!
May 5, 2011
TORONTO FASHION SLIPS ITS LEASH ON THE CAWF GALA RUNWAY
Pawsway Harbourfront
A Fabulous Fashion Frolic with two and four legged Celebrities!
From Top Designers
Music Featuring Broadway Star: Louise Pitre
MC: Carlo Rotta
Surprise "Priscilla" style finale
Silent Auction Highest Bid
Photographer: Michelle Messina won Darryl Sittler's
signed Hockey Jersey from 1970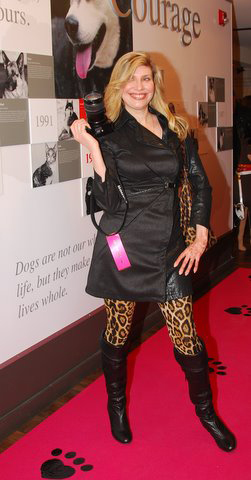 View Photo Gallery
New Year Count Down!
Do you celebrate the:
Roman Calendar Jan. 1 which is
modernly know as Gregorain Calendar
or the Full Moon Feb. 3
how about Eastern Orthodox being the Julian Calendar Jan. 14
than there is Indian New Year on March 14th, being the Sikh Nanakshahi Calendar
Oh the Kutchi New Year on June 22
or mid year, Rosh Hashanah the Jewish New Year Sept. 8?
Which ever one you celebrate...I wish you all the best!

Dressed up as Edelweiss at a
fashionista's Christmas Party where only Original Super Hero's were invited!
Edelweiss the white flower that only grows in the winter, the name: Edel comes from the German word
meaning Noble and is a protected flower in Germany, Italy, Switzerland, France and Austria. The latin
name for Edelweis is Leontopodium nicknamed Lion's paw.
Articles and pics in the Local newspapers' Fashion section!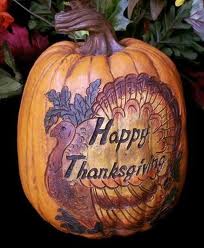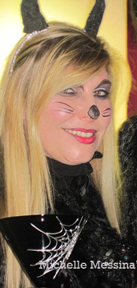 Celebrating the harvest with the ritual dress up Party!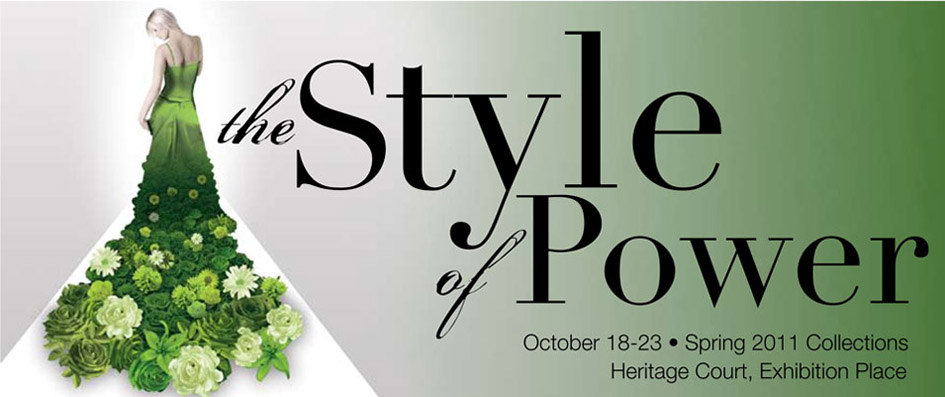 Fashion Designer: Evan Biddell & winner of Project Runway Canada
With Media of LGFW Photographer/Videographer: Michelle Messina
NUIT BLANCHE
A good reason to stay out all night!
Toronto Roads close down for 12 hours
starting at 7pm till Dusk!
Featured artists use Toronto's landscape as a canvas!
View pics in Photo Gallery
Michelle Messina 22 hours filming at Nuit Blanche
Also the last one standing at 6:30 AM
Shot fellow photographers at Norman Felix Gallery
Photographer Roger Guetta captured this pic & sent it as a gift to Michelle
"Michelle caught on the phone"
Sept. 23, 2010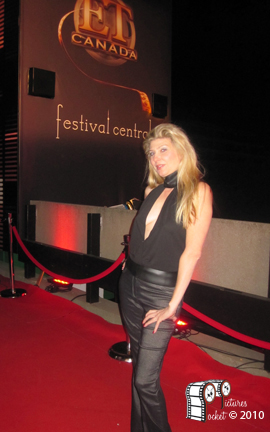 Sept. 9 - 19, 2010
Video complete for Human beat box champ: Scott Jackson
Aside from Hand Modeling, this is my first photoshoot since I was a kid!
Different than being behind the camera!
Just signed a modeling contract! August 4, 2010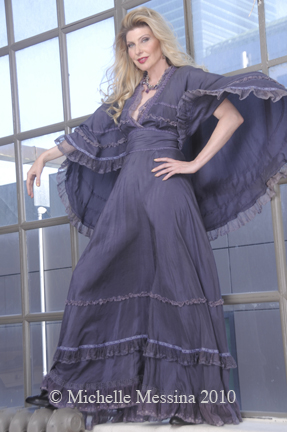 Completed video for: Living Arts Centre - July 2010
May 9, 2010
If It wasn't for Mom, I would never Dream Big!
I love you Mom!
Happy Mother's Day!
May 3, 2010
Your Workplace Conference
Michelle Messina . Brett Wilson
One Good Dragon!
Key speaker W Brett Wilson's key message: Work on your biggest investment..."YOU"
emotionally, mentally, physically
and balance life with family and what's most important ...other than work!
Watch out Toronto Fashion Week!
March 28 - April 1, 2010
Full Media Coverage check photo link view pics
Fruitful Sex on the runway!
Pre-Fashion Week at The Great Hall - March 20th, 2010
Fruitful Sex revamped with a 70's feel: 14 Colours and 7 styles
Fruitful Sex a Canadian Company
Happy New Year - of the Tiger!
Feb. 14th, 2010
Tiger pic shot by: Michelle Messina 12 years ago during the
previous year of the tiger. This tiger is a famous film star!
PS. How did 2009's Bull treat you!
Golden Globe Awards
Jan. 17, 2010
Todd Phillips wins best feature comedy, "The Hangover"
Todd Phillips & Michelle Messina met many years ago
at the start of their career at Universal Studios when they were both
nominated for best short films. Todd I believe was best comedy short and
Michelle for best International animated film. "I knew Todd would be a big
director, I'm not sure how to catch up now! haha Good on him, he's a great guy!"
Michelle Messina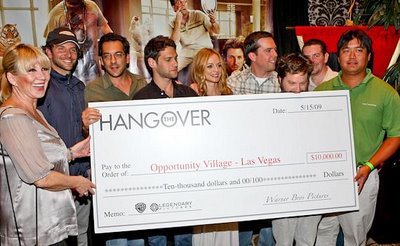 Congrats Todd!
Happy New Year! 2010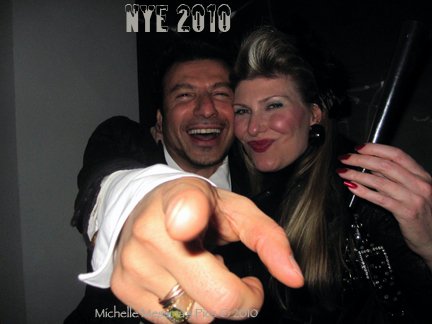 Jie Mattar & Michelle Messina
Merry Chirstmas
Write Santa Claus: North Pole H0H 0H0 before Dec. 25th & receive a reply!
Trademark "Fruitful Sex" has been approved in the US! - Nov, 2009
US Planning Strategy forcast for 2012
Nov 21, 2009 NXNE Shoot
Nov 20, 2009 Shawn Skier Gallery Shoot
Happy Halloween

Sept. 10 - 19, 2009
Film Festival - TIFF
Centreal Headquarters
Michelle Messina - Guest at Tiff
"I ran into Kevin O'Leary who offered me a deal on Dragon's Den, during Tiff at One
we chat & even took a pic! He was very charming much different than on the show!" mm
My Red Carpet Gown
InStyle Party - Sept. 19, 2009
Stryper - Christian Rock Band
25th Anniversary Tour
Sept. 27, 2009
October 2009 Snow Cover of Cashbox
Sept. 9th & Party Sept 11th, 2009
Shoot Darrin O'Brien aka "Snow" for his launch of Pure Snow NGO housing project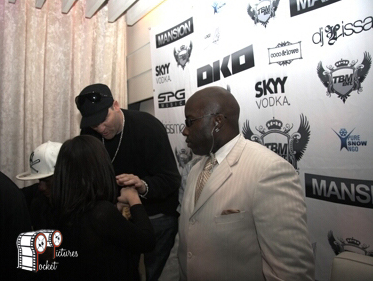 Snow performs live at Court House & announces NGO project
Sept. 9th, 2009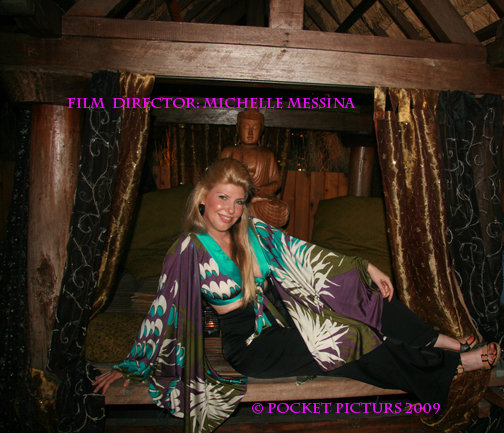 Video Release party! Cool Zen theme!
Scott Jackson's incredible voice talent & commitment wins him the
Beat Box of the Year Award!
A little promotion & big vioce goes a long way;
within one year's video, Scott was featured on TICTAC commercial,
& won Beat Box of the Year!
Michelle Messina & Scott Jackson
video shoot!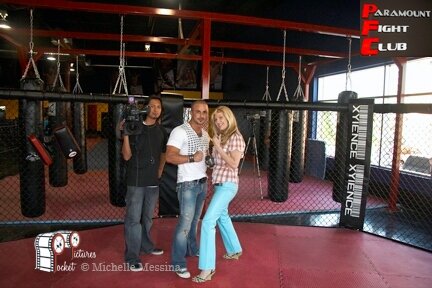 Sept. 1, 2009 Shoot Fight Club
Aug. 14, 2009 Rochester Video Shoot Video Realse Party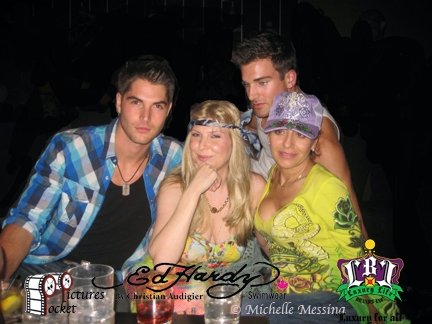 June 14, 2009 Ed Hardy Swim Wear Shoot
June 4, 2009 Shooting Video, Toronto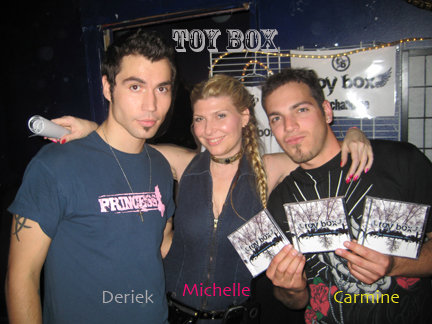 June 3, 2009 Toy Box Shoot
Thurs. May 28, 2009
Powerba11 Largest Contemporary Art Party - Toronto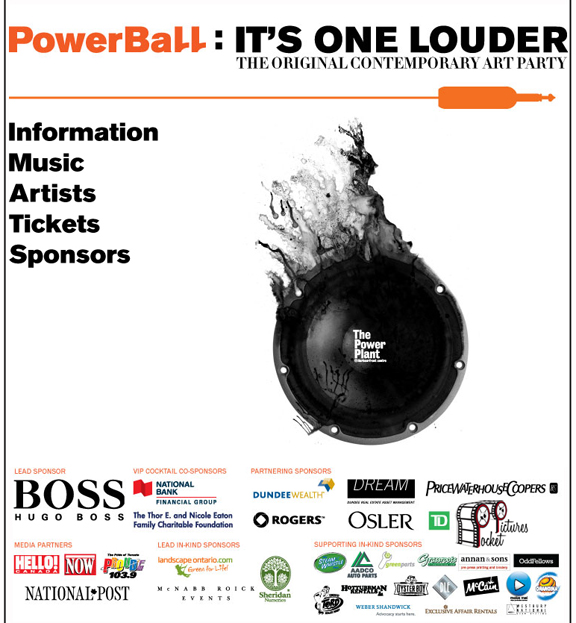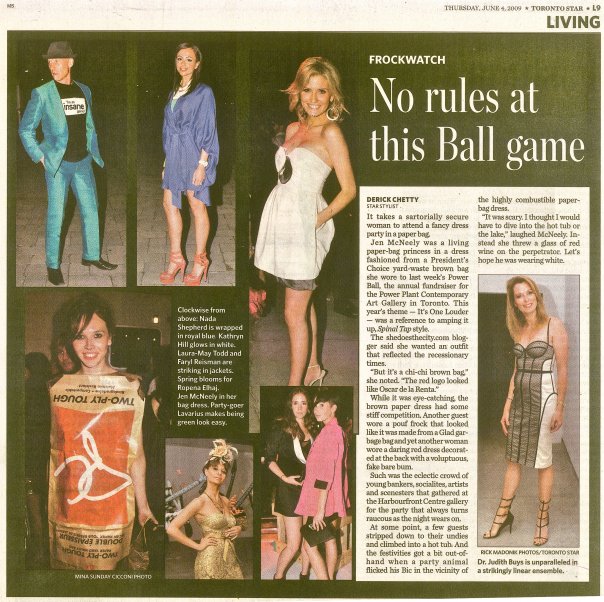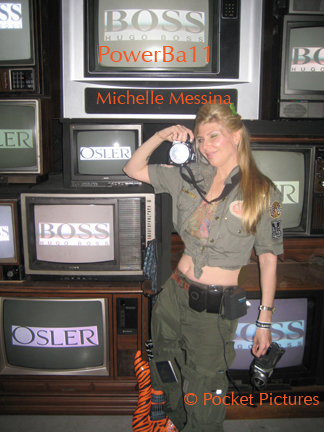 Hosted by: John Filomena of City TV's Inside Fashion
Entertainment by: Devine Brown, Aaron Pritchett & God Made Me Funky
Wow, what a night of shooting!
Green Porno by Isabella Rossellini reveals animal sexual behaviour
Surprising how 10 years has passed since "Fruitful Sex"
great event!
Earth Hour March 28, 8:30 pm No Lights (Party)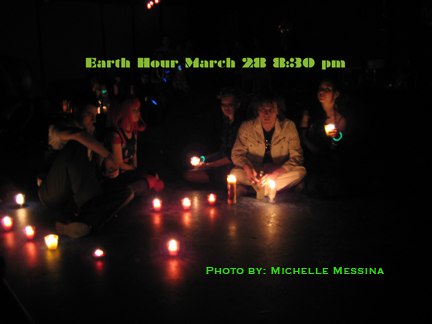 Massari - In Love Again - Live video by: Michelle Messina breaks 50,000 hits
51 Grammy Awards
Katy Perry tries to pull off fruit as well as Michelle Messina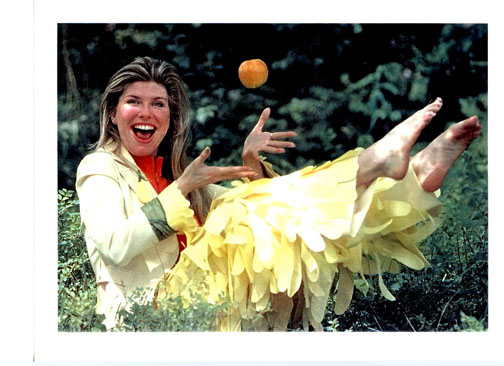 One of the most inspiring moments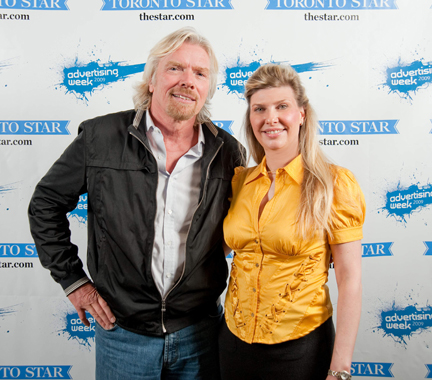 Sir Richard Branson & Michelle Messina
"Shaking the president's hands of the Virgin Empire
made me feel real good about my brand Fruitful Sex
How something so wholesome can be contraversal
and allow for such creative magic!"mm
Amy.......................fd............
Merry Christmas!
Katy Perry out of Banana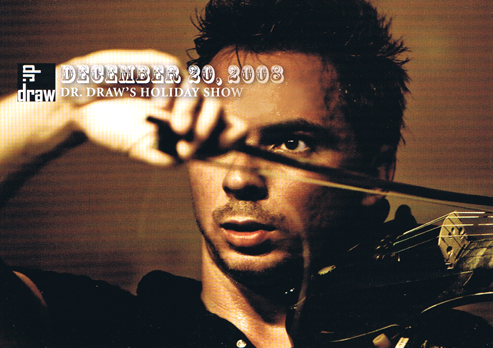 _____________________________
RIP Kenny MacLean 1956 - 2008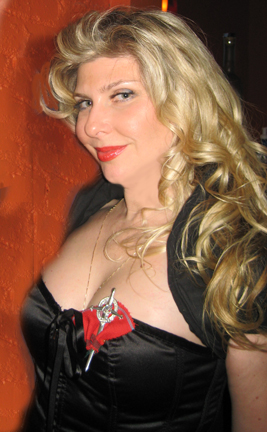 Shooting DVD at the Tribute wearing MacLean family's Tartan & Crest
______
Wondering if it will "Snow" this Christmas!
Darren O'Brien aka "Snow" Reggae / Rapper sentation & Michelle Messina Video Director
Two time Guinness Book of World Records as the Best Selling Raggae Single US history
& Highest Charting Reggae Single in History
GIFTED!
Live video recording by: Michelle Messina
In only a few weeks, Michelle Messina's Live video for
Massari breaks over 10,000 hits!
Toronto International Film Festival Sept. 2008
Pleasure shooting Massari Live
Song "In Love Again" Album Forever Massari
Singer Massari and Michelle Messina
July 23, 2008 video release Party
"In Love Again" Live
Boy George Sept. 4, 2008 (Pics)
Mercy Mercedes August 21, 2008 (Video & Pics)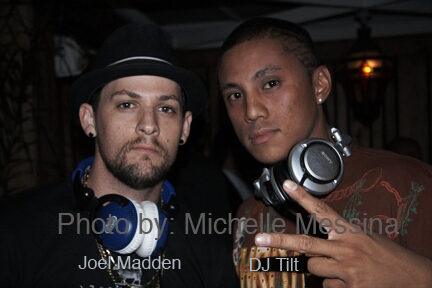 Joel Madden of Good Charlotte Spinning a set August 13, 2008 (Pics)
The Royal Crowns June 7, 2008 (Video & Pics)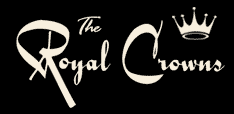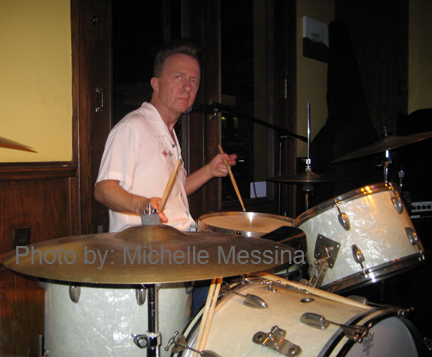 Teddy (drummer) The Royal Crowns
______________________________________________
Young girls everywhere are taking the oath about waiting,
it is not just a Fruitful Sex story...it is much more.
And when your done. Purchase a Fruitful Sex shirt to
show that you mean it!
_________________________________________
Flash Conference and Party
April 19, 2008
(Flash Computer Applications silly!)
Fashion Week 2008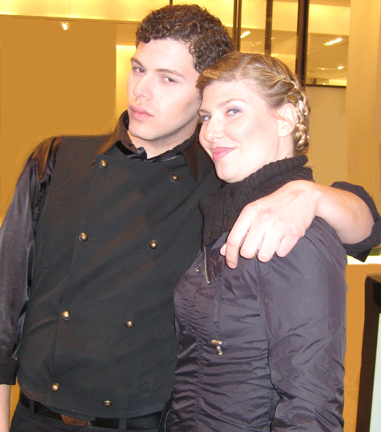 D, Make-up Artist for Yves Saint Laurent
2008 Heading in the right direction!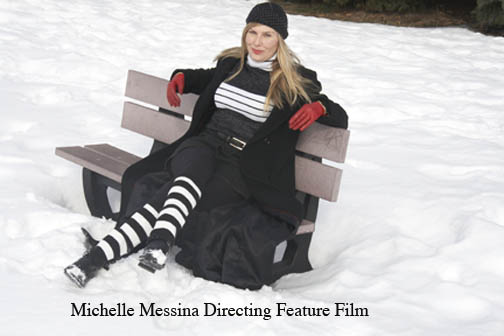 Keep in mind the the full moon New Year is on Feb. 6th, 2008
Wishing everyone a very Merry Christmas!
Nov. 16, 2007 Jorge Lucas - 26th B-day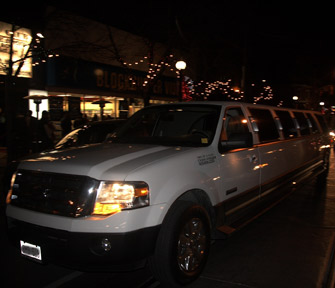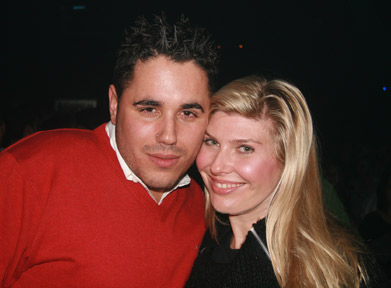 Nov. 15 2007
Flex Camp (Adobe)
Flex compiles ActionScript programming code & XML-based user interface descriptions (MXML) into binary Flash files including a variety of user interface functions for creating rich client applications.
Won: Flex 2 Computer book and Cute Teddy Bear!
Flash Awards (Flash application...Silly)!
Francesco Fontana's Bday & Fashion Event
Francesco Fontana & Michelle Messina July 16, 2007
Michelle shoots and covers event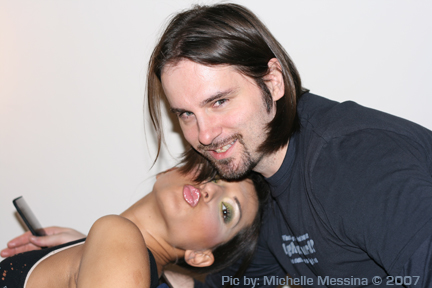 Francesco Fontana & model
Celebrity Hairdresser Jie does a Fruiful makeover for Michelle
Jie opened his doors on a Monday when he is closed for a private booking
to do a fruitful make-over in time for Michelle's news interview.
Nov. 27, 2006
Seminar: Activity Nov. 14 2007
---------
GreenStar Awards Nov. 1, 2007 (Video & Pics)
Canadian Fashion Week Oct. 22, 2007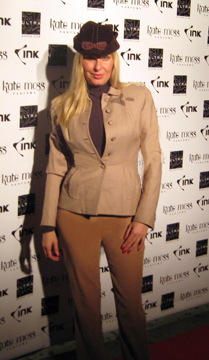 Johnny Sanotra Oct. 8, 2007 (Video)
American Mind Oct. 6, 2007 (Video)
Blue Peter Toronto Oct. 5, 2007 (Video & Pics)
The Spoons Toronto Oct. 5, 2007 (Video & Pics)
Lifestyle Series Oct 4, 2007 (Pics)
Riff Wagner Sept. 24, 2007 (Pics)
Kasia's Going away Party Sept. 24, 2007 (Pics)
Jagua Vancouver Sept. 19, 2007 (Video & Pics)
Quantum Physics Sept. 4, 2007 (Video & Digital Audio)
Yogafest August 30, 2007 (Video & Pics)
August 15, 2007
Coldfusion seminar and winner of CF8 Pro
Full Moon/Mars Eclipse August, 2007 (Pics)
Wealth Expo March 24-25 (Pics)
L'Orieal Fashion Week, March 12-17 (Pics)
VBS Incredible Race (Bible Study for Kids Pre-school 1, grade 2-4 and grade 5-6), March 12-17
Canadain Music Week, March 7-10 (Pics)
Ambitious Blond Event - Models Runway Michelle Messina's Apparel Fruitful Sex , March 2, 2007
Fashion Frenzy - Celebrities and Dog Fashion Show Charity Messina Shoots Event , February 28, 2007 (Video&Pics)
The Dragon's Den television series 8pm EST, October 25, 2006 (Contestant)
Michelle Messina asks investors for $250,000 for 10% of her company which she is
President and holds a Canadian patent for any food container
(such as a popcorn bag, pizza box, sushi pack)
with an auxilary pocket attached which holds: wetnaps, toothpicks, seasoning packs,
butter, promotional items, prizes, and much more!
70 Contestants selected across Canada, only 10 where offered money
and Michelle Messina was the only one to say NO DEAL!
As the Dragon's aimed to breathed fire on Ms. Messina,
she was wise enough to know they where trying to hustle a deal!
Kevin O'Leary, known as opinionated and ruthless in business softens up to offered Michelle Messina $25,000 up front plus 10% on an 80 Million unit deal, in return for 100% of her company Kango Inc.
There are a number of factors why Miss Messina did not agree to the deal:
He never disclosed who he was, being a blind pitch season one. Also, he did not guaranteeto the sales, nor did he meet required investment of $250,000 therefore Michelle Messina said, "sorry no deal".
Comments: Jim Treliving, President of Boston pizza,"Michelle you may be an inventor and marketing person, but you should get out of the business side!"
After the Dragon's insulted and argued about her past partner's mistake and her not taking this deal Michelle walked off the show stating "no insult taken it is only business".
The show Host asked,"Michelle, what are you made of? Those Dragon's breathed fire all over you, offered you a deal, and you didn't give in!"
"I'm made of metal, and I plan making something of this..watch me!" mm
( Years later she did get the bags into Cineplex at TIff 2015)
Tougher than a Dragon, Michelle is the only contestant to say,
"NO DEAL!" season one!
For more information visit:
In Fond Memory Of
I will always be grateful to my mentor and friend who helped me to become a film director.
He was the most sincere, and giving man I have ever met.
His endless hours and commitment in helping others put his own goals on the back burner.
Sharing all his trade-secrets!
Perhaps, we all have our mission and I promise to continue making films in memory of him.
Film in Toronto will never be the same and all of us in the community
have suffered a big loss. His death came as such a shock and I have never seen
the film community come together as we did on the memorial of his death in Toronto.
Robert Ariganello, "made our film dreams come true!"
Michelle Messina
Roberto Ariganello 1961-2006
In memory of you Roberto.
Canadian Goddess Series Painted Oct. 13, 2003
Photo taken after painting Michelle Messina
7 Goddesses selected in Canada,
each selected for their devotion to humanitarian deeds
Oil on Canvas 5x5 feet 1/7 Canadian Godess series for Toronto Private Gala no reprints
"Wow Goddess,...thank you!
I do like the concept of painting my aura
as a spiritual portriat.
I am honoured to be recognized for my efforts in this light."
Sincerely, Michelle Messina
Return to home page
#MichelleMessina #TorontoScene #Multi-media #MichelleToronto
© 2003-2022 Michelle Messina. All rights reserved.